Accomodations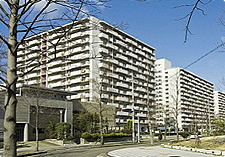 This university offers guidance for accommodation so that foreign students can start a comfortable life from their first day in Japan. The rooms are in apartments about a three-minute-walk from the university and have an environment that is suitable for a student's studies.

Room Information
Travel time to campus

About three minutes

Arrangement of the apartment
Double room type
Three room type
The arrangements above are examples. The actual floor plan may be different.
Rent
About 25,000 yen per person (utilities not included).


*Rent may be variable, depending on the size of room and floor plan.

Notes
A gas range, a rice cooker, futon set (quilted Japanese-style mattress laid out on the floor), etc. are provided by the university, and their costs are collected from students after their arrival in Japan.